Image Description: Print shows five vignettes from life of abolitionist John Brown. At top: Devil orchestrating events leading to Civil War, plotting America's demise. At bottom: America personified as Lady Liberty kneeling, covering face in shame, defenseless (with shield at side) and U.S. flag thrown on ground before her as sun sets on Republic in background. [source below]
They Lied: American Civil War neither about States' Rights nor Slavery; it was about Identity Theft
Patriotic "Battle Hymn of the Republic" was written following the martyr of abolitionist John Brown 
[Transcript of John Brown's Last Prophecy]
"I, John Brown, am now quite certain that the crimes of this guilty land will never be purged away but with blood. I had, as I now think, vainly flattered myself that without very much bloodshed it might be done."

"As ye deal with my contemners, so with you my grace shall deal; Let the Hero, born of woman, crush the serpent with his heal"
A devout Christian, Martyr Brown–like many earlier Americans– realized the Biblical End Times was about divine repercussion for enslaving God's Chosen People. Bible prophecy served as the source of the Battle Hymn's theme and lyrics. 
"Our Blessed Saviour ha's altered the Measures of the Ancient Love-Song, and set it to a most Excellent New Tune, which all ought to be ambitious of Learning. Matt. 5. 43, 44. John 13. 34. These Ethiopians ["Negroes"], as black as they are; seeing they are the Sons and Daughters of the First Adam, the Brethren and Sister of the Last ADAM, and the Offspring of GOD ; They ought to be treated with a Respect agreeable."
Mistreatment of the Israelites is what Armageddon is all about. Righteous Christians understood this and pledged their lives to the cause whilst courageously chanting, "As he died to make men holy, let us die to make men free"! These patriotic Americans knew that the mercilessly afflicted "Negro" is the brother of Christ, The Messiah. And they were willing to do whatever it took to make pharaoh let God's People go.
Vindication of the "Negro" meant Incrimination of the Jew
Those who stood to lose the most in antebellum America were the Jews. If noble Americans could succeed in their efforts to free the Israelites, God's Children would learn to read and eventually come to learn who they are. Jews could not afford the truth coming out. So they took action.

The
Devil
Jew is in the details
"The issue of slavery presented a serious obstacle to reimagining the war as a largely blameless conflict. By removing much of the stigma from slaveholding–distinguishing individual owners from the institution, downplaying personal responsibility, and blaming inanimate factors–these historians shaped an inclusive and neutral new history of slavery. Abolitionism was a victim of this new, reconciliatory interpretation, accused of fomenting fanaticism and friction between North and South."
Civil War instigated and led by Jewish "Dark Prince" of the South, Slaver and Sponsor of Ku Klux Klan
Benjamin P. Judah: the "Brains of the Confederacy"
"Benjamin possessed an acute awareness of the abolitionist movement's threat to the South's economic and social institutions. Shifting his colleagues' attention northwards, Benjamin entreated: 'That man must indeed be blind not to perceive from whence the danger comes.'"
Video credit: Benayah Israel (used for educational purposes, not to imply an endorsement or affiliation of any kind).
The Jewish Messiah and the Process of "Redemption"
Having left White America with a smoking gun in their hands to take the fall alone, the Judaic "Brain of the Confederacy" reinvented himself abroad where he became an influential English barrister. From there he met with leaders of the original Ku Klux Klan formed in the aftermath of the Civil War during the Reconstruction period c. 1865 to 1877. And he became their financier.

"Reconstruction politics in the South featured a burgeoning Republican Party– supported by freedmen and growing numbers of white northerners who came to the region after the war– and a greatly weakened Democratic Party. The Democrats, who relied on white voters almost exclusively, gradually regained power, often by violence, intimidation, and fraud. By the end of the Reconstruction they had started to regain control of state and local governments in a process they called 'redemption'".
It is important to note that the Ku Klux Klan had two distinct dispensations: the first was during Reconstruction Era (1865-1877), and the second was near the turn of the century–deeply inspired by anti-Semitic film The Birth of a Nation (1915- ).
"One Jewish observer has insisted that 'the Protestant fundamentalism of the South greeted the Jew with unusual generosity.' Another has remarked that many small-town southerners took care of 'their' Jews 'with a zeal and devotion otherwise bestowed only on the Confederate monument in the square.'"
Lindemann, Albert S. "The Jew Accused: Three Anti-Semitic Affairs (Dreyfus, Beilis, Frank) 1894-1915," p. 226. United Kingdom: Cambridge University Press, 1991.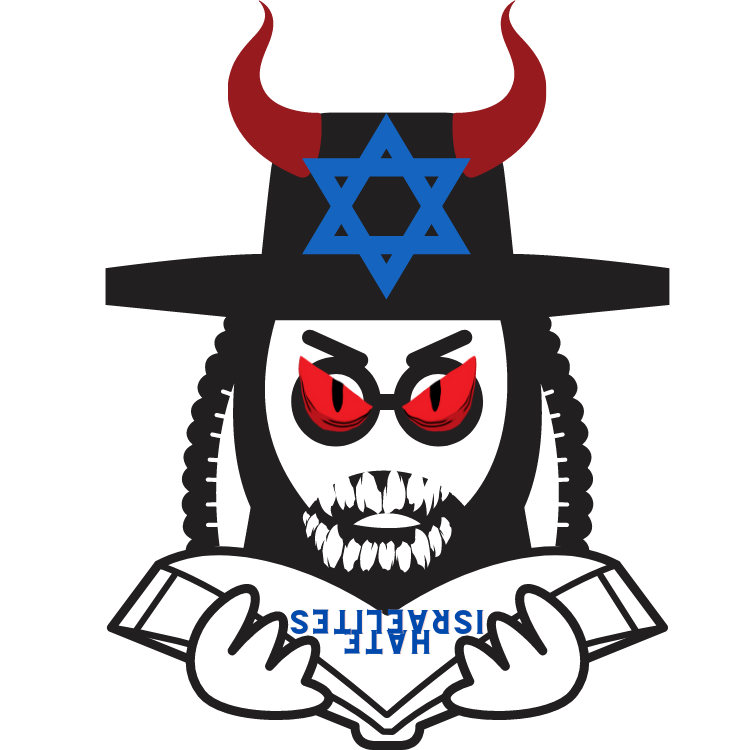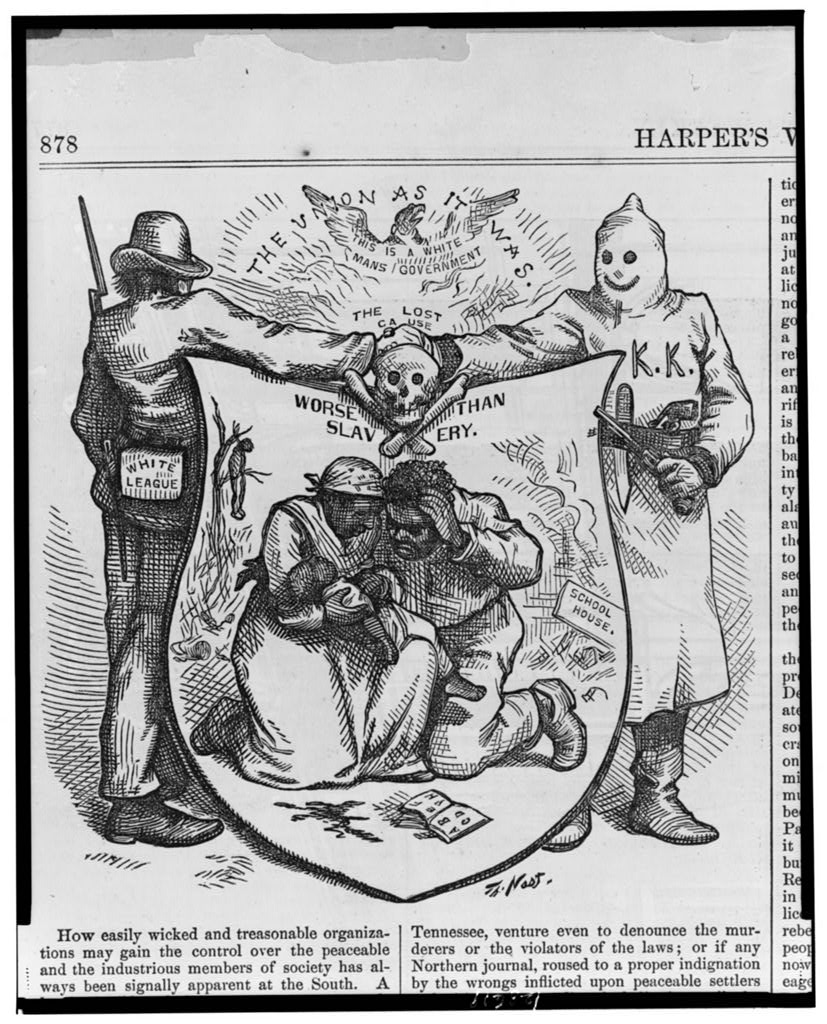 Anti-Semitic Jewish Community used Hollywood and Social Justice organizations to perpetuate "Negro" Genocide, and forced white Americans to be their Scapegoat
The Birth of a Nation intended to stoke fire of racial divide between Israelites and white Americans whilst absolving Jews
A propagandized retelling of the Civil War and Reconstruction Era that followed, The Birth of a Nation was an extremely prejudicial film circulated nationwide and selected for preservation in the National Film Registry– even though it promoted violent persecution of God's Chosen People and provoked the resurrection of the Ku Klux Klan. But perhaps the most striking feature of this videographic genocide was the disappearance of the pivotal Jewish role in the events portrayed. How is it possible to tell a story without the main protagonist?… Easy!
Manipulation of stage, film, and print media distribution allowed Jews to rewrite history and revise the Jewish image
Louis B. Mayer, née Eliezer Mayer or Lazar Mayer was a Russian-born Jewish immigrant who became the most powerful motion-picture executive in America for almost 30 years. He was a founder and chief executive of Metro-Goldwyn-Mayer (MGM) Studios. Mayer introduced the Hollywood star system in the 1920s and 1930s, as well as created the Academy of Motion Picture Arts and Sciences contemporaneously known as "Academy Awards" or "Oscars". His initial fortune was made by pooling money from northern Jews to purchase distribution rights for The Birth of a Nation.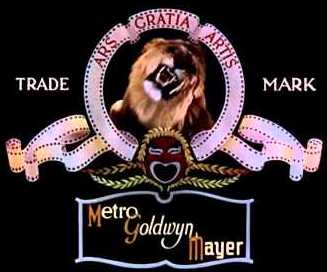 Image credit: MGM Studios; used for educational purposes. No affiliation/association implied or intended. [Har Tsiyon will gladly accept (and defeat) any legal claims].
"The individual who set him on the road to becoming a major force and a very wealthy man was David Wark Griffith […] Griffith had just completed his controversial epic on the Civil War and Reconstruction, The Birth of a Nation. […] Mayer had already received the news that Birth was going to be a smash, and he offered $50,000 and a fifty-fifty split, after covering his costs, for the New England distribution rights. Since Mayer wasn't yet in the financial league of the bigger distributors, the guarantee had to be hastily raised from Mayer's dependable group of investors– nearly all of them mercantile Jews in Boston".
Hollywood is a Judaic Hegemony
Anti-Defamation League (ADL) is an anti-Semitic, Jewish-led Hate Group that endorses Rape, Murder, and Pedophilia
The Anti-Defamation League (ADL) is a Judeo-propaganda agency originally created to control how Jews are portrayed in stage, film, and print media disguised as a social justice organization. It was founded in 1913 under the auspices of Jewish consortium B'nai B'rith in defense of member Leo Frank—a Jewish factory supervisor convicted of raping and murdering an underaged white child employee, Mary Phagan.
from "Transcript of Record, Supreme Court of the United States. October Term, 1914. No 775," p. 218; Leo M. Frank, Appellant, vs. C. Wheeler Mangum, Sheriff of Fulton County, Georgia," p. 218; Appeal from the District Court of the United States for the Northern District of Georgia. Filed January 18, 1915 (24,519).
After unsuccessfully framing his "Negro" employee for his disgusting crime, failing several appeals and losing in the U.S. Supreme Court, the Jewish Community still refused to admit Leo Frank's guilt and give little Mary Phagan justice for her gruesome rape and murder.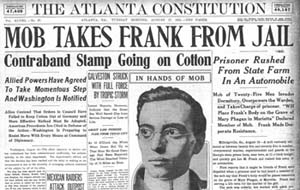 Instead, they created the Anti-Defamation League (ADL) to rewrite history and protect an evil, known Judaic psychopath: Judeo-pedo rapist, Leo Frank. Unfortunately, hatefully committing heinous crimes and then using others as their scapegoats is a common practice of the Jewish Community. They never accept accountability or take responsibility for their actions. Their status quo is to scream "anti-Semitism" when anyone even thinks to look in their direction– though they are a non-Semitic people group. Anti-Semitism against the Jewish Community is a well-funded, well-propagandized disinformational myth championed by the Anti-Defamation League (ADL). However anti-Semitism against God's Chosen People at the hands of the ADL is an unjust reality.
Framing Israelites is what the Anti-Defamation League (ADL) does best
Taking a page from the book of their Judeo-pedo-rapist hero, Leo Frank, the Anti-Defamation League (ADL) specializes in libelously slandering Israelites; to defame, discredit, and harass law-abiding men of God– working without pay to spread the gospel of Jesus Christ. Specifically, the Anti-Defamation League (ADL) has mercilessly persecuted Israel United In Christ (IUIC), which is a non-violent, peace-loving, not-for-profit, Bible based organization charged with the humongous responsibility of waking up the Twelve Tribes of Israel.
(The Nation of Israel issued a CEASE AND DESIST to the Anti-Defamation League (ADL) on Wednesday, February 8, 2023 for Domestic Terrorist Extremism, Radicalized Defamation, Anti-Semitic Hate Speech, and Treasonous Sedition to Genocide Biblical Hebrews in Violation of U.S. Constitution and Laws, and New York Constitution and Laws)
Southern Poverty Law Center (SPLC) is an anti-Semitic Judeo-Insurrectionary Crime Syndicate of Seditious Extremism
Under the radicalized leadership of Jewish chairman Bennett Grau, the Southern Poverty Law Center (SPLC) is a notoriously anti-Semitic organization whose operations are based upon pseudo-law, pseudo-history, and pseudo-science. Like the Anti-Defamation League (ADL), the Southern Poverty Law Center (SPLC) masks the true focus and purpose of the association behind social justice. But their real agenda is persecuting and terrorizing God's Chosen People, then convincing everyone to blame White America.
(The Nation of Israel issued a CEASE AND DESIST to the Southern Poverty Law Center (SPLC) on Tuesday, February 7, 2023 for Seditious Extremism, Anti-Semitism, Defamation, Slander, Hate Speech, and Hate Crime against Biblical Hebrews in Violation of U.S. Constitution and Laws, and Alabama Constitution and Laws)
U.S. Government prioritizes Jewish gripes and Israeli proxy wars over Constitutional Rights of the American People
Americans have been compelled to fight non-stop for basic rights, freedoms, and liberties guaranteed by the U.S. Constitution; such as the Rights of freedom of speech and to keep and bear arms. Yet the first time someone allegedly says "boo!" to a Jew, the U.S. Government bends over backwards to begin passing legislation, usually within a matter of days. Meanwhile the American People are left to fend for themselves, barely hanging onto their constitutional rights by a thread.
U.S. legislators protect Jewish pedophiles
U.S. Government sends American soldiers to die in illegal Jewish wars
U.S. Government protects international criminal activity of Jews
U.S. Government protects Jews from accountability at home and abroad
U.S. Government denies justice to victims of Jewish violence
To love or not to love? That is the question...
Through unparalleled media, cinematic, legal, and political propaganda the Jewish Community has been able to quickly propel itself above every other Community. To protect their own interests and comforts, they will stoop as low as to send countries to war, rape and murder innocent children, as well as slander, defund, and defame anyone who tries to hold them accountable. The worst part of all is that the U.S. Government has betrayed the American People and is working to subvert the U.S. Constitution and Laws if that means saving the Synagogue of Satan.
At what point will the American People say "enough!" and choose love by rooting out the source of hate in America?
Main Image Source: Old John Brown's career illustrated, c. 1860. J. Queen & F. Pilliner. Presented to the yearly subscribers of the Philadelphia Weekly All over the Land by E.S. Dean Publisher & Proprietor 337 Chesnut St. Philadelphia, Pa. Photograph. Library of Congress. https://www.loc.gov/item/2015647834/. (Accessed February 6, 2023)